VIKINGS, SPIES AND PIRATES
---
The Vienna House Amber Baltic Międzyzdroje is located in Międzyzdroje (Misdroy) on the Polish Amber coast, and is situated on the largest island in the country, Wolin, on the edge of the National Park. The island, and in particular the resort of Wolin, is renowned for its beautiful beaches on the Baltic. The perfect place to switch off and unwind.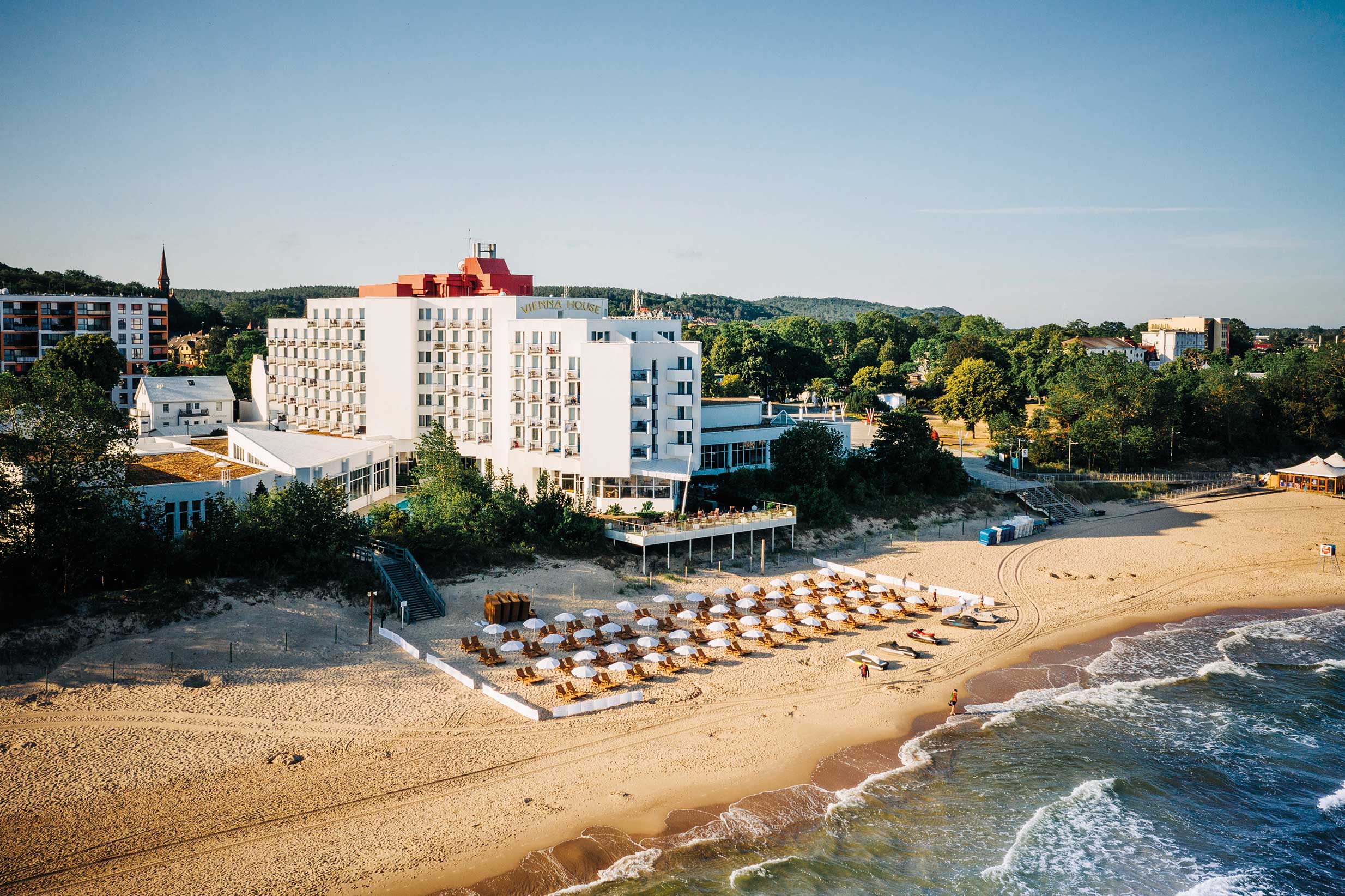 ---
The wholesome sea air is your constant companion in the Vienna House Amber Baltic. Breathe it in and relish your days by the sea or relax in the hotel's own pool and wellness area. Build up a sweat in the sauna and go for a dip in the outdoor or indoor pool. Treat yourself to one of the many different massages on offer here.
Indoor pool with sea view
Do you prefer to swim in a pool? In that case, you can do crawl or breaststroke, or simply enjoy a dip in the indoor pool with its views of the Baltic Sea. The outdoor pool has its own set of advantages. Situated right next to the hotel's private beach area, it is the perfect place for those who enjoy being out in the wind and weather. Small children can splash about in a separate paddling pool.
2 rest areas with loungers, newspapers and magazines
---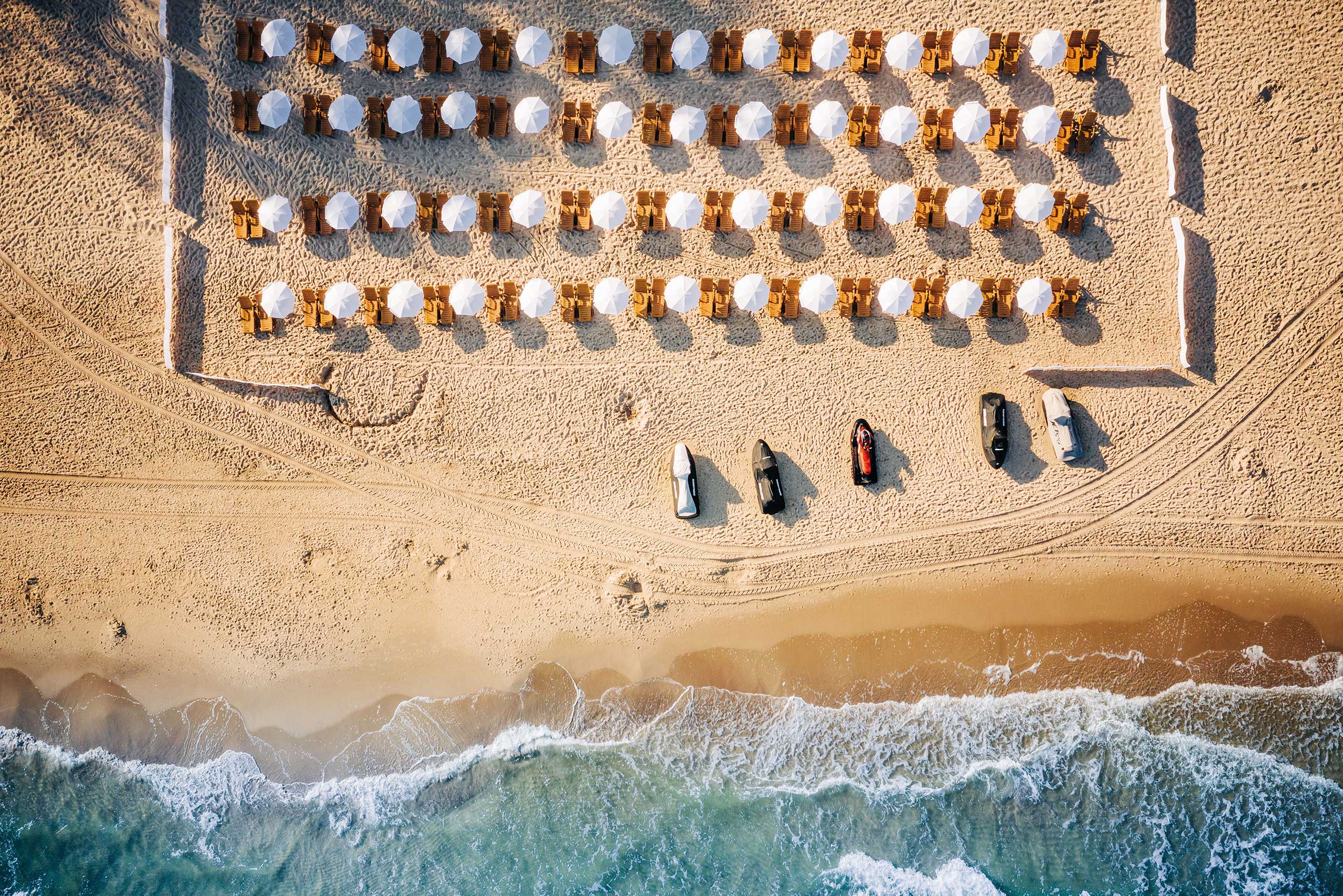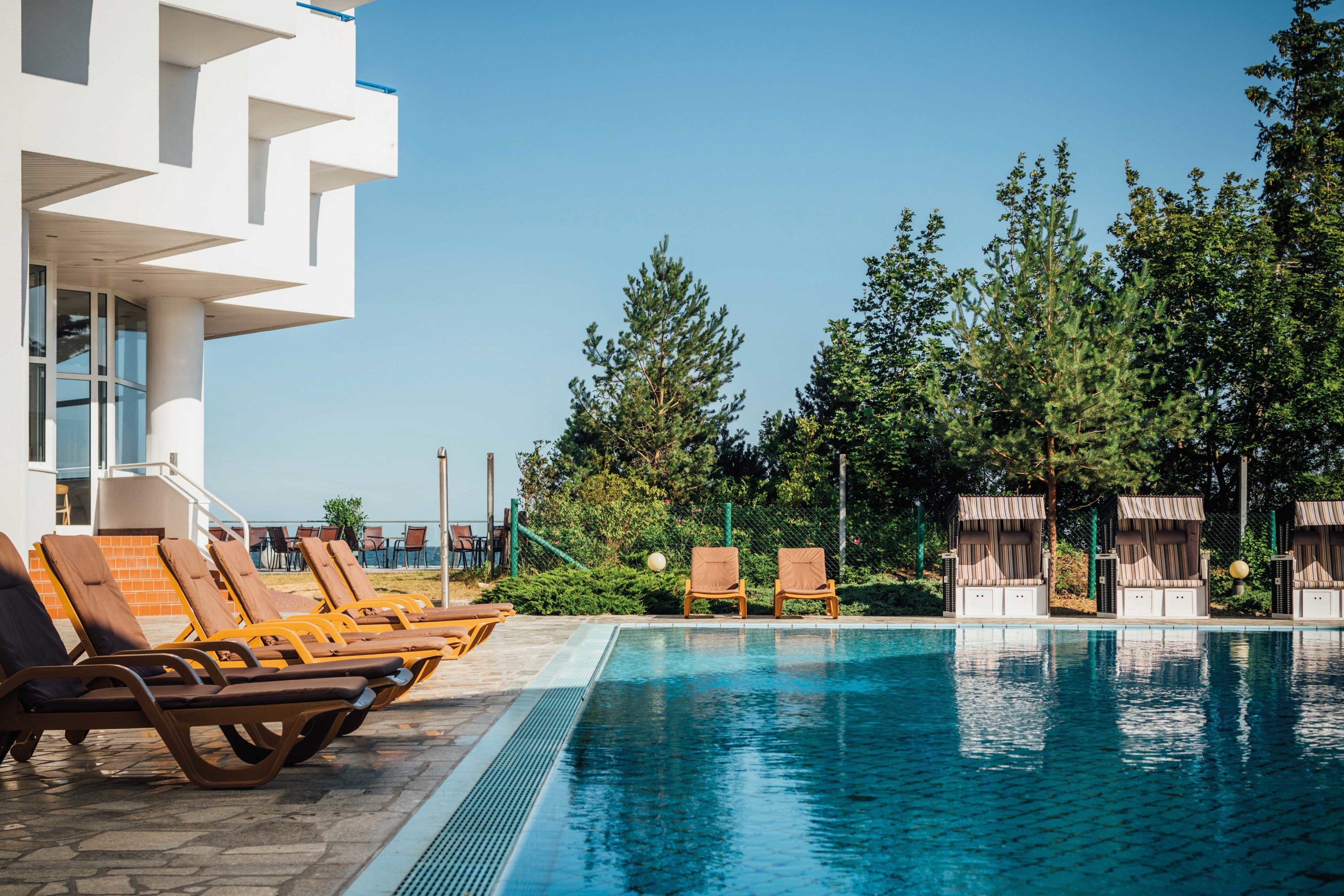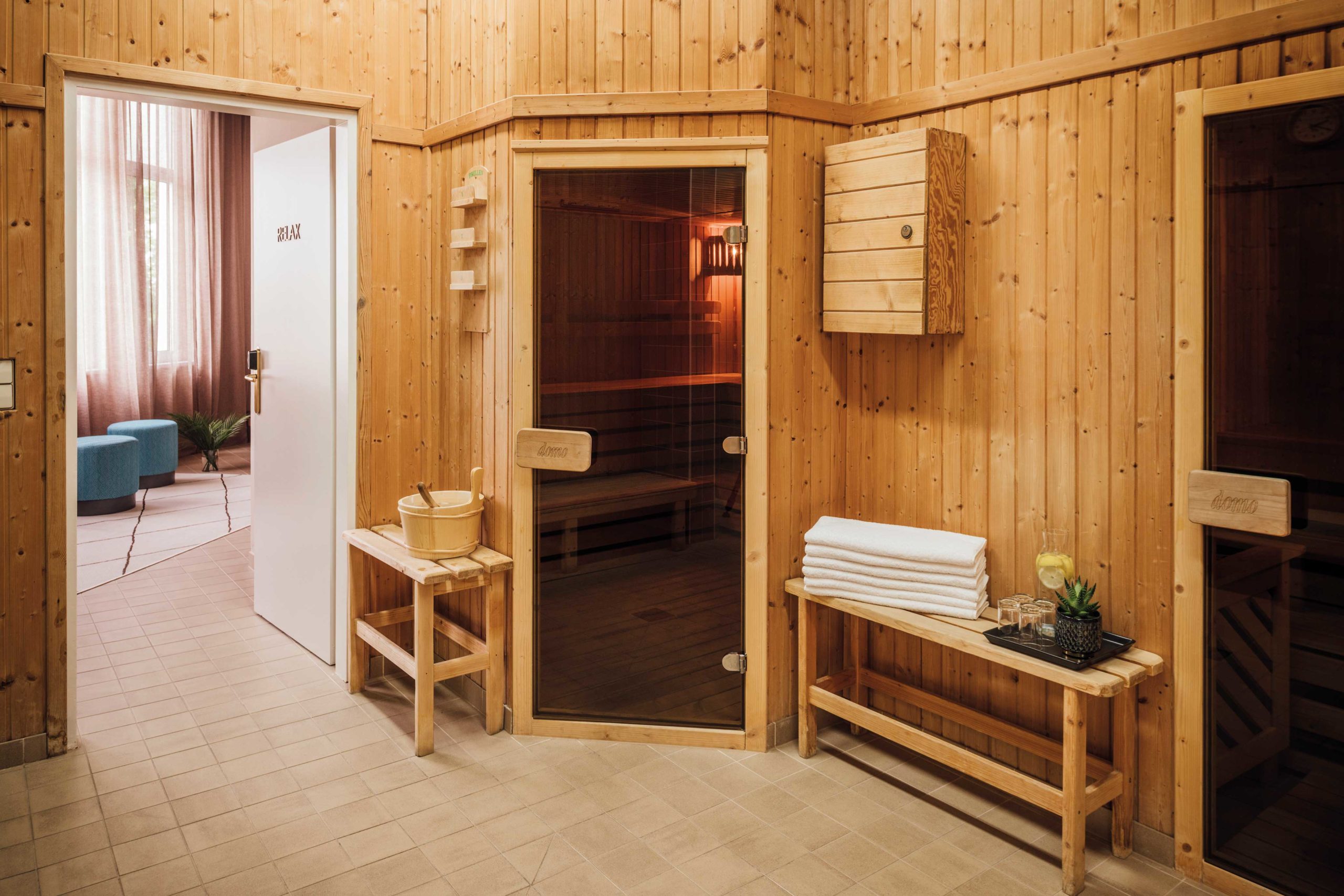 ---
Open up your pores and allow your thoughts to settle in the sauna area with its two Finnish saunas. Strengthen your immune system with multiple sauna visits and let your muscles relax after each visit with a plunge into the fresh cold water.
Comprehensive range of massages